Back
Gluten Free Bread - NEW (Bread Maker)
Description
Note - this recipe has been reworked!
The result is a much flavorful bread with a nice texture.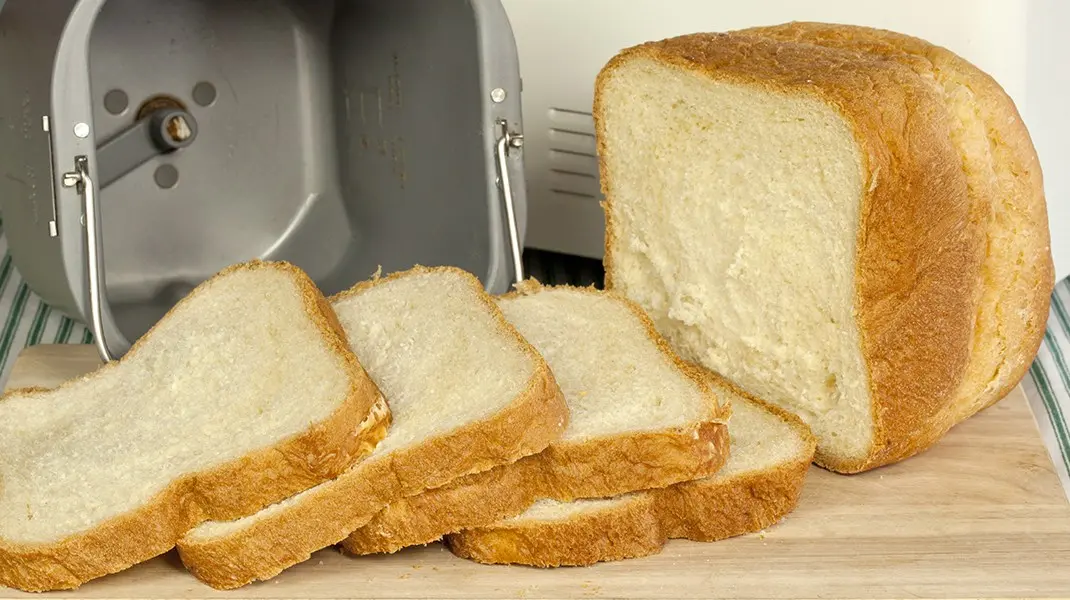 Bread size 700g
3

large eggs

1

tbsp (15ml) apple cider vinegar

¼

cup (65ml) olive oil

¼

cup (65ml) honey or maple syrup

1

Buttermilk mixture (see details in preparation section)

1

teaspoon (5ml) of coarse salt

1

tbsp. (15 ml) Xanthan gum

¼

cup (65 ml) cornstarch

½

cup (125 ml) potato starch

¼

cup (65 ml) soy flour or ½ cup (125 ml) soy flour and then no tapioca flour

¼

cup (65 ml) of tapioca flour or ½ cup (125 ml) of tapioca flour and then, no soy flour

2

cups (500 ml) white rice flour

1

tbsp. (15 ml) Active gluten-free dry yeast
Prepare Buttermilk mixture: combine 1½ cups (375 ml) milk or plain yogurt with 20ml of lemon juice or vinegar - leave to act for 5 minutes and set aside this mixture.
Place the ingredients in the right order in the breadmaker (liquids, dry ingredients, yeast): eggs, vinegar, oil, honey, buttermilk mixture, salt, xanthan gum, cornstarch, potato starch, flour, yeast.
Tips:
Turn on cycle 12 for gluten-free bread.
Five minutes before the end of kneading, verify the consistency and add a little rice flour or liquid (water) if necessary.
Once the bread is baked, let stand for at least 10 minutes in the machine before unmolding.
Products used in this recipes